Why would I?

Five reasons

why each and every one of us needs to care about high incarceration rates of Aboriginal people: 
High incarceration rates indicate that prison is no longer a deterrent to crime.
It affects social capacity (such as employability),
and contributes significantly to Indigenous economic and social disadvantage which leads to more crime, and affects the next generation.
The adverse publicity shamefully high incarceration rates
attracts generates negative publicity about Australia abroad that could affect our international interests and reputation.
It's the right thing
to do.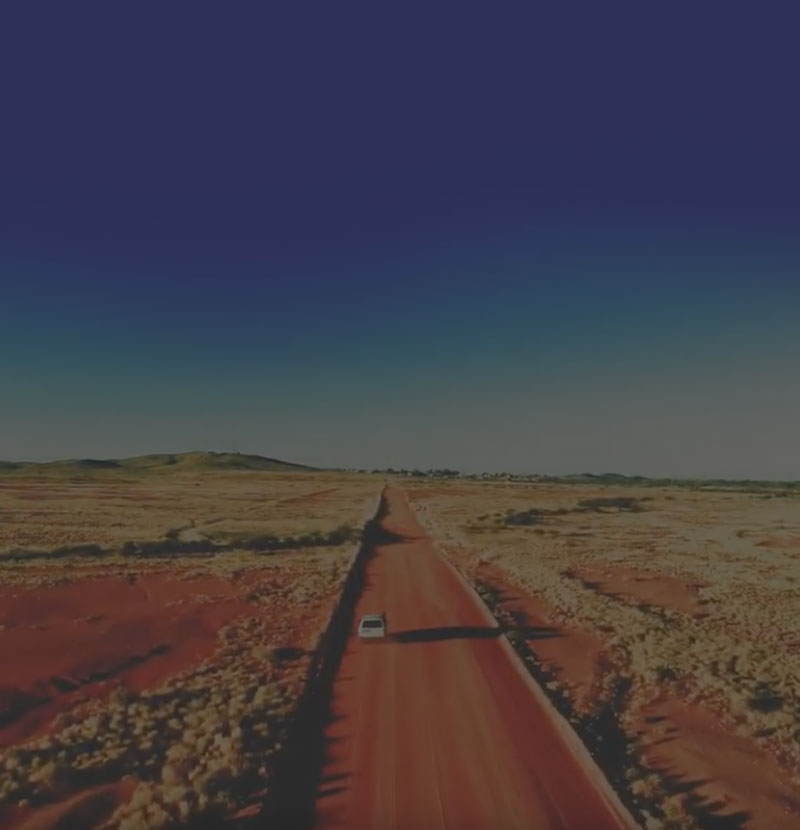 Why?
When we talk about the locking up of young offenders, for some it makes no sense, and yet for others there appears no alternative.
Why is Australia incarcerating so many Indigenous people?
The reasons are complex but we know that change can only come from all levels of government, together with communities, implementing reforms that involve work across areas including: Justice; Liquor licensing; Public health; Education; Employment; Crime prevention; Law enforcement; Housing; and Arts and Culture.
This is not an easy solution.
Adding your support, along with thousands of others, for the people who can change laws, is an immediate and effective way you can make a difference.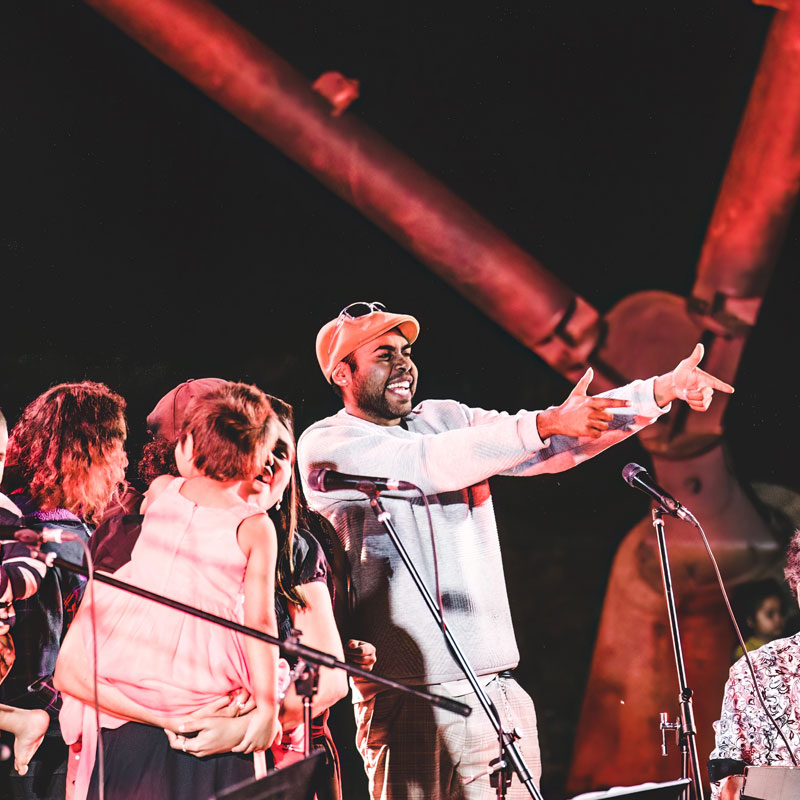 Whether I am a successful or failure as the Attorney General will be measured in numbers… will we be able to bring down the Indigenous prison population? It's at a disgraceful 40% of our prison estate drawn from but 3% of Indigenous people in Western Australia…this idea of locking up 10 and 11 year old Indigenous kids is an absolute obscenity…an obscenity.
Attorney General of WA, John Quigley
Maragutharra (together)
Big hART has worked in the Roebourne (Ieramugadu) community for over 10 years, and one key message that comes from that community is that we have to tackle this issue maragutharra – 'together' – Indigenous and non-Indigenous, young and old, men and women, policy experts and community.
Every second young person in detention in Australia is Indigenous (51%).
The human impact of this confronting statistic is the inadvertent creation of a training ground for young offenders, the weakening of communities, and the destruction of families.
Of the 339 recommendations of the Royal Commission into Aboriginal Deaths in Custody, the most important was that the rate at which Indigenous Australians were coming into contact with the justice system was far too high and needed to be addressed.
This project uses creative and practical ways to raise awareness and create change.
The power of each individual voice, your voice, joining with others, will affect change.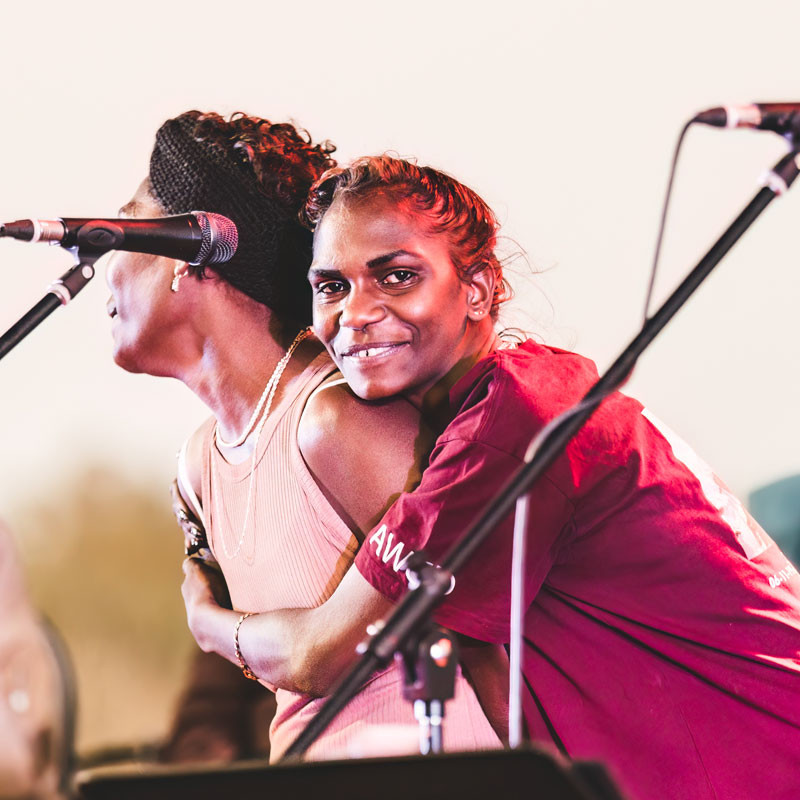 "We are

humans

just like you. We are

crying

just like you. We want

freedom

just like you."
Allery Sandy, Yindjibarndi Elder